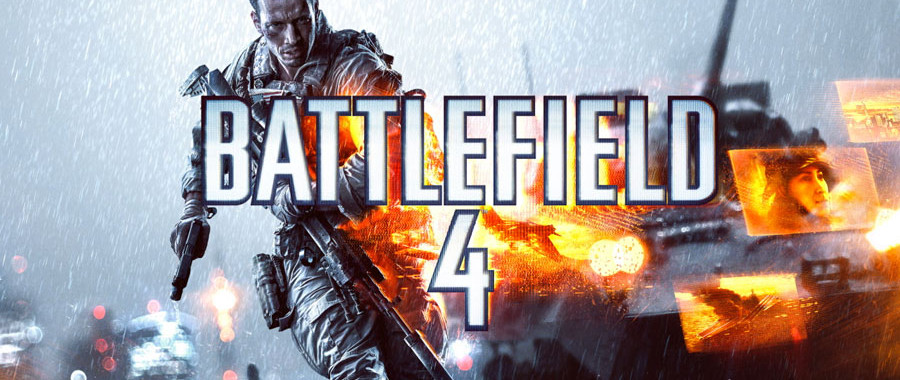 …well worth playing on many levels, but the main reason is the excellent dubbing in Portuguese throughout the game…
(UOL Games)
Battlefield 4 improves on everything that was already great in the prior version from Swedish producer DICE in 2011. The game is excellent in multiplayer mode, the destructible scenery is fantastic and it now includes dynamic interactive maps. On current consoles, the new 'Battlefield' does not offer that much more to look at than its predecessor. But, through a PC – and probably on future consoles – the modern warfare from DICE is really something.
Battlefield 4 offers an outstanding multiplayer experience and should be played that way: in matches which combine strategies with intense gunfire, that demands coordination and working in conjunction with other players. The solo game is not much better than 'BF3', but in fact, the 5 hour long battle is worth the effort due to the excellent Brazilian dubbing.
Yet another title on the shelves with dubbing done at
Maximal Studio!
It took over 3 months of hard work, many hours in the studio, recording sessions that went until 4:00am, over 22 thousand audio files to be edited, stress, millions of e-mails, Skype calls, 'gringo' visits from EA and other little things which added up to a great final project. It really WAS WORTH IT! The results were SENSATIONAL and reviews on the internet can attest to that fact!
(André Ramiro – Irish)
(Dan Stulbach – Pac)

We would like to say THANK YOU VERY MUCH to all those who contributed to the Brazilian version, with no exceptions. After all, NONE OF THIS would have been possible without you!
Credits:
Developer: DICE
Distributor: Electronic Arts
Dubbers: André Ramiro, Dan Stulbach, Fernanda Bulara, Rodrigo Araujo, Ricardo Sawaya, Felipe Zilse, Tata Guarnieri, Alessandra Merz, Antoniela Corner, Maria Claudia Oliveira, Pierre Bittencourt, Fabio Campos, Fernando Peiter, Bruno Sangregório, Daniel Weber and Marcelo Sanchez.
Editors: Fernando Werneck and Cristiano Pleasures
Director: Cristiano Pleasures
Project Coordination: Quoted Translations
Here are some other rave reviews on the internet:
http://jogos.uol.com.br/pc/analises/battlefield-4.htm
http://adrenaline.uol.com.br/biblioteca/analise/829/battlefield-4
http://www.playtv.com.br/games/analise/battlefield-4
You can expect more localized titles from Maximal in the upcoming months!!